Capture One Professional Facebook Group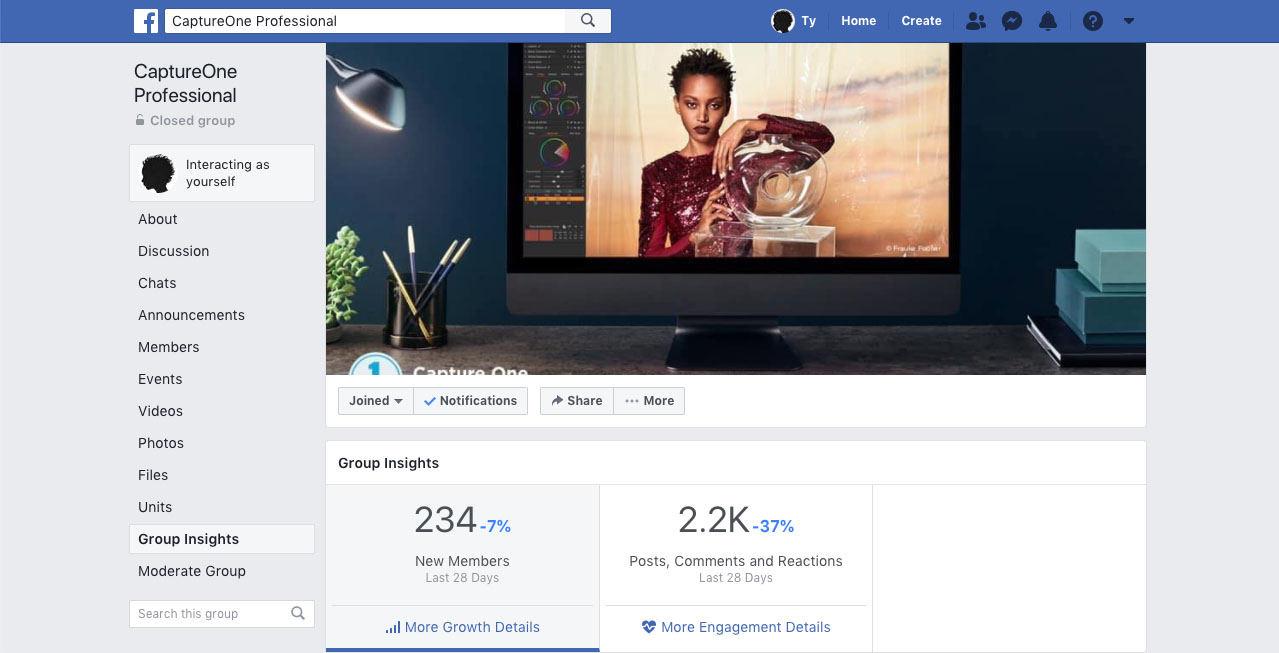 Capture One Professional Facebook Group
Hey! welcome to my Business to Business program. This business model will allow our businesses to partner with out trying to be competitave. I like that idea for many reason. one of the reasons is because it's respectful to work with another business instead of stomping them out of the industry. I'm excited to be working with you instead of working against you.
WHAT YOU WILL RECEIVE AS A PARTNER & TRUSTED ADVERTISER TO THE GROUP.

Photo Ads in posts
Group Stories
Live video
Video Ads & Commercials
Text Ads
&
I will add your business facebook page to the group.
They are all acceptable.

ONCE YOU ARE ACCEPTED TO THE GROUP AS AN ADVERTISER YOU WILL BE INTRODUCED TO THE GROUP AS A PARTNER AND I WILL PERSONALLY VOUCH FOR YOU AND GIVE CREDITABILITY TO YOUR PRODUCTS WITH IN THE CAPTURE ONE PROFESSIONAL GROUP.
PLEASE READ BEFORE PURCHASING YOUR AD AGREEMENT FOR CAPTURE ONE PROFESSIONAL FACEBOOK GROUP.
IF YOU PURCHASE THIS AGREEMENT AND END UP BEING DISRESPECTFUL OR YOU DO NOT AGREE TO THE TERMS YOU WILL NOT GET A REFUND.
IF YOU BLOCK ANY ADMIN OR MOD FOR ANY REASON YOU WILL BE BANNED FROM THE GROUP WITH NO REFUND. TERMS AND CONDITIONS MAY CHANGE AT ANY POINT DUE TO FACEBOOK PLATFORM OR ANY OTHER REASON. I WILL INFORM YOU OF ANY CHANGES AS SOON AS THEY ARE WRITTEN.
*PLEASE BE SURE YOU ARE WANTING TO TAKE FULL ADVANTAGE OF THE GROUP IN A RESPECTFUL WAY BEFORE PURCHASING. I LOOK FORWARD TO WORKING WITH YOU THANK YOU!